Regular price
Sale price
$0.00 CAD
Unit price
per
Sale
Sold out
Online ONLY
You get a one-time free coaching sessions to see if you like working with us. 
The FREE Chess Class includes:
During the class, a chess coach will evaluate your current chess skills and knowledge.
The coach will also assess your goals and motivations for wanting to improve your chess skills.
Based on the assessment, the coach will provide you with personalized recommendations for how to best proceed with your chess training.
The class is completely free, with no obligation to sign up for further services.
You can ask any questions you want related to chess during the scheduled time.
Rescheduling and Return policy

Please let us know in advance if you can't make it to your scheduled meeting. If you schedule and don't show up too many times, we will stop accepting the appointment requests.
Share
View full details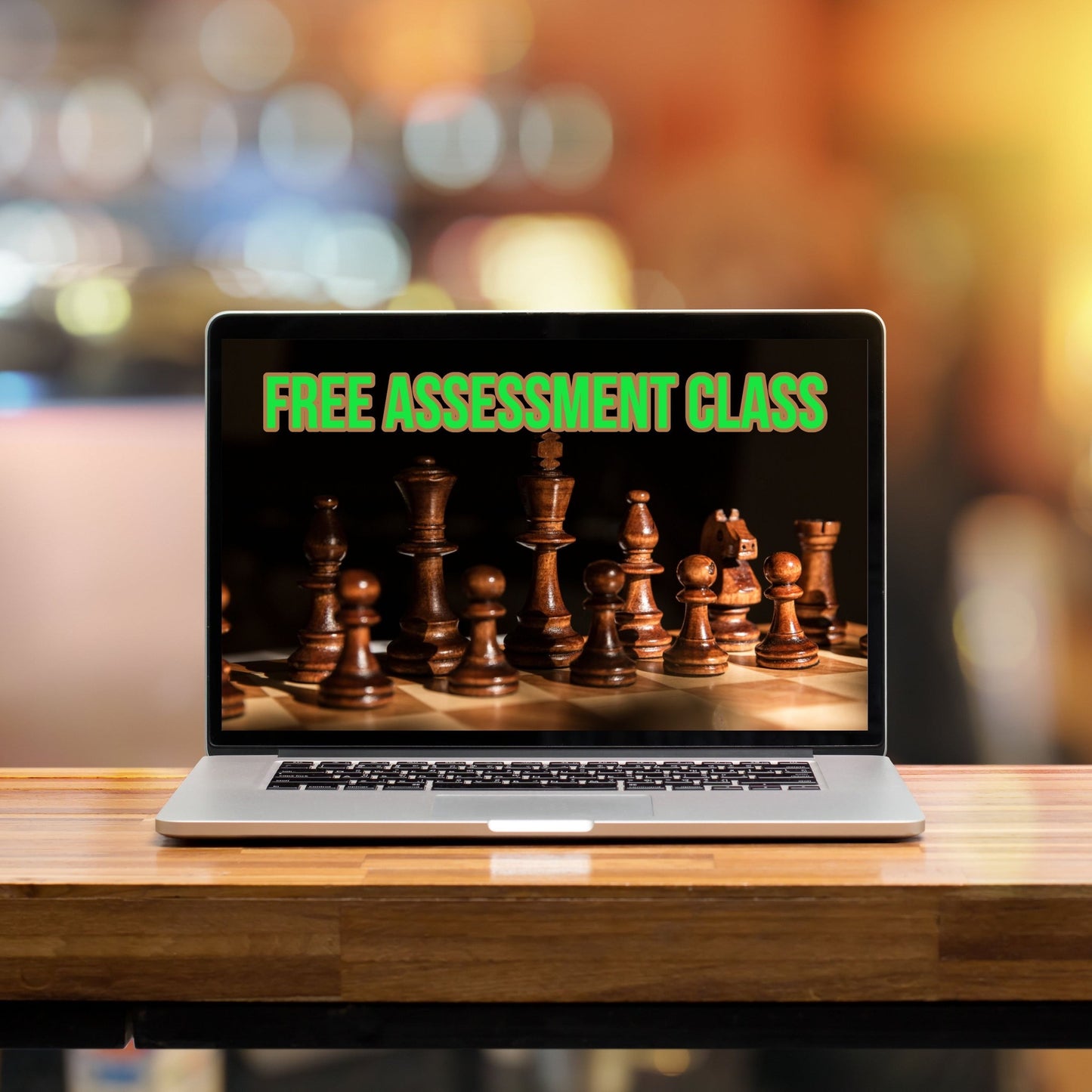 Thank you
I want to thank you for really getting me into chess, when I first started I didn't really know if I would like chess, but after our lesson I felt determined and really studied chess, so now I got a 2000 rating
Best chess class
I love free stuff. All jokes aside, the chess class was very informative and exciting
Amazing teacher and person!
Had my first meeting with Allen and he really motivates me to keep improving in chess. He's very helpful and attentive along with a great personality! If his chess skills aren't enough evidence to prove his greatness, he managed to help me get my first brilliant move during my second game under his supervision!:)
5/5 for me
Great class Broooo!
I took the free course because I just wanted to test it, and I was very impressed that was crazy!
In one course I learned so many advanced tactics. So now I think there is no hesitation I will subscribe to private lessons
Amazing chess class!
This class is fun, quick and simple and Allen is a great teacher with a lot of energy!
I 100% recommend you try it out