Bring your chess to the next level
We Specialize in 2 types of chess classes:
Classes For You

With HUNDREDS of years of experience in teaching and playing chess divided between all of our chess coaches, we have found the most effective way to help you skyrocket your rating & skills.

You will learn everything from the basic rules to the secret techniques used by Grandmasters. One of our students says : "he managed to help me get my first brilliant move during my second game under his supervision!:)"

But it's not just about the coaching – our program also gives you exclusive access to the tools and resources used by top players. With this wealth of knowledge at your fingertips, you'll be well on your way to becoming the best chess player you can be.

But that's not all – you have the flexibility to choose your own coach based on your needs and preferences. Whether it's someone who specializes in a certain aspect of the game or simply someone who you feel comfortable working with.

And for the new students, we offer a free first class to give you a taste of what we have to offer. So what are you waiting for?

Sign up now and start on the path to becoming a chess master.

Schedule A Class

Classes For Your Kids

We specialize in providing personalized chess classes for kids aged 5 to 15 years old. Our team of experienced instructors and expert chess players are dedicated to helping your child succeed.

We believe that learning chess should be both educational and fun, which is why we aim to keep our students engaged throughout each class.

To get started, we offer a free first class to all new students. This gives your child the chance to experience our classes firsthand and see if it's a good fit for them.

Don't miss out on this opportunity to give your child a head start in critical thinking and problem-solving skills. Sign up now and see the benefits of our personalized chess classes for your child's education and development.

Sign Up Now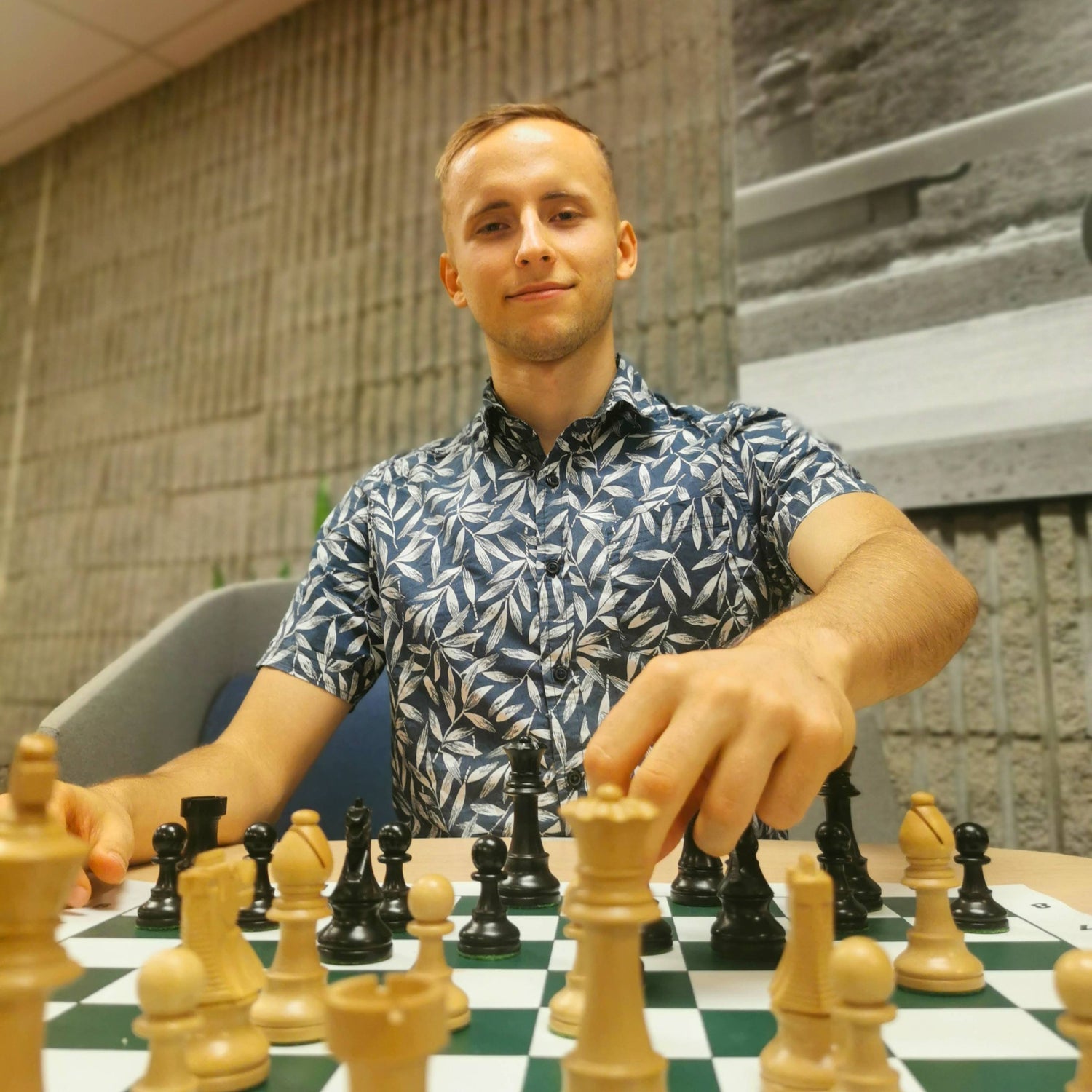 I used to be just like you...
Others would be having fun, playing well and winning games when playing chess while I was eager to play but I would get frustrated and sad after a couple of bad moves and defeats. But then, everything changed. I discovered that everyone around me was taking chess classes. I realized that if they could improve, so could I.
With incredible coaches guiding me, I was able to fully enjoy the benefits from chess. I achieved success in chess, in school and in life. I became one of the top chess players of my age in the state I lived in, I got into the most prestigious school in my province and I felt I was sharp and focused in my day to day life.
Now I enjoy playing chess at a high level and teaching people how to do the same.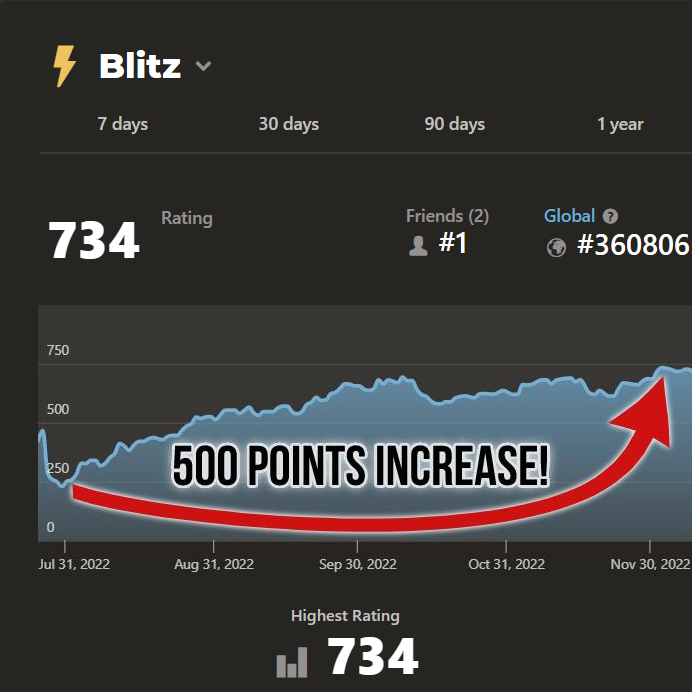 Our Results
With a consistent coaching plan and dedicated practice, we helped our students increase their rating by 500 points in just a few months. Imagine what you could achieve. Schedule your coaching class today and let's start working towards your own rating boost!
Schedule a Class Now
Our Coaching services
Select the type of chess lessons your prefer. BONUS : get a discount if you buy 10 classes.
Chess Benefits
Emotional Benefits

Chess increases self-esteem and confidence, teaches patience and discipline, promotes relaxation and stress relief, and encourages social interaction and teamwork. Plus it's a great way to socialize and have fun.

Mental Benefits

Chess boosts problem-solving and critical thinking skills. It also enhances memory and cognitive function, stimulates creativity and imagination, and develops strategic planning and decision-making abilities.

Physical Benefits

Chess helps to improve hand-eye coordination and fine motor skills. It also increases concentration and attention to detail.